One of the ways we stay inspired is by quenching our thirst for knowledge with a great book. We're also big sharers – in fact, one of the most common group messages types around here is a blurb about an awesome new book someone is reading and wants to share with the team. In honor of Read Across America day, we've put together this list of 9 books that inspire us and have made the rounds in our group messages.
Though this is marketed as a "self-help" book, Rising Strong should be mandatory reading for any business leader. The book lays out a three part process for confronting and embracing failure – The Reckoning, The Rumble, and The Revolution. Each phase comes with its own set of instructions to guide the reader through stages of discomfort and come out on the other end rising strong.
"We can choose courage or we can choose comfort, but we can't have both. Not at the same time."
―
Brené Brown
Ever wonder how the most creative people in the world come up with the stories we love to watch over and over again? This book gives the inside scoop. Ed Catmull takes you through the learning, failures, and successes of merging two of the most creative companies out there to provide lessons on leadership, growth, collaboration and how to turn an ugly baby into a masterpiece.
"Failure isn't a necessary evil. In fact, it isn't evil at all. It is a necessary consequence of doing something new."

―

Ed Catmull
LEADERS EAT LAST: WHY SOME TEAMS PULL TOGETHER AND OTHERS DON'T – Simon Sinek
Want to know what it takes to be a leader who can truly take the reigns and instill confidence? Then this book is for you. With a big focus on empathy, tapping into your natural chemicals, and thinking differently, this book is filled with inspiration and tips.
"If your actions inspire others to dream more, learn more, do more and become more, you are a leader." ―

Simon Sinek
Friction – Jeff Rosenblum
Less about leadership and more about love, this book explores how brands can tap into untouched and uncharted territories to cultivate passion and loyalty. A must-read for brands and branding agencies who are willing to take chances in pursuit of the ultimate marketing and sales reward – brand evangelism.
"Anybody looking for the safe and easy path isn't going to create a breakthrough brand." – Jeff Rosenblum
If you're building a product, or helping a company who is, you'll want to read this book about how to create habit forming behaviors. Nir lets you in on his four step process to not only making an awesome product, but one that becomes an integral part of its users lives.
"To change behavior, products must ensure the user feels in control. People must want to use the service, not feel they have to."

―

Nir Eyal

Lean In – Sheryl Sandberg
Critical reading for women and men leaders alike, Lean In dives in to how women can embrace the unique challenges and perspectives of womanhood and use them as an advantage in their careers.
"Fortune does favor the bold and you'll never know what you're capable of if you don't try."

―

Sheryl Sandberg
Part autobiography, part business advice, #GirlBoss recounts the life of author Sophie Amoruso as she goes from broke to boss. A great read for anyone who is interested in taking the path less traveled and wondering what might lie at the end.
"The energy you'll expend focusing on someone else's life is better spent working on your own. Just be your own idol."

―

Sophie Amoruso

Knowing how to deliver an engaging talk is a critical skill that isn't given nearly as much attention as it warrants. In this TED guide you'll get the inside tips on what makes an electrifying speech that will leave your audiences delighted and hungry for more.
"Ants shape each other's behavior by exchanging chemicals. We do it by standing in front of each other, peering into each other's eyes, waving our hands and emitting strange sounds from our mouths. Human-to-human"
―
Chris J. Anderson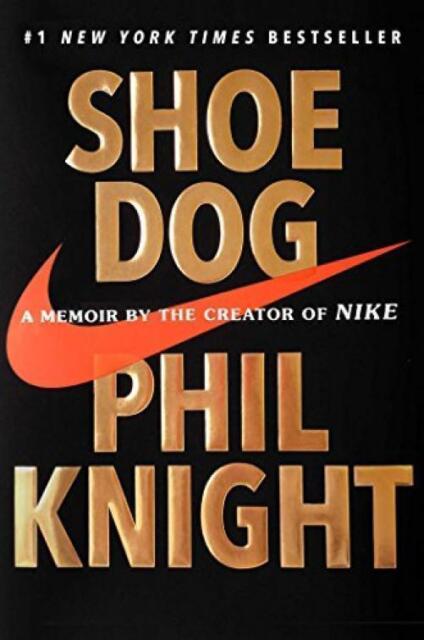 There a million reasons to read the story of the man behind the iconic empire Nike, but we'll only give you one – Just do it.
"Don't tell people how to do things, tell them what to do and let them surprise you with their results."
―
Phil Knight
Have any suggestions of awesome reads we should be checking out? Let us know in the comments!
SaveSave
SaveSave
SaveSave
SaveSave